October 8, 2014 2:57 am
On Saturday, September 12, 2015, I participated in my final board meeting in Chicago as a member of the Board of Trustees of Epicomm, a national association of marketing service providers. Having served on the board for many years and as its Chairman of the Association of Marketing Services Providers (AMSP) when it merged with the National Association of Printing Leadership (NAPL) to become Epicomm, I leave the board knowing it is in the able hands of its new Chairman, Tim Johnson, CEO of Impact Proven Solutions. I learned so much from my tenure on the board and pledge to find opportunities to reconnect with my fellow board member.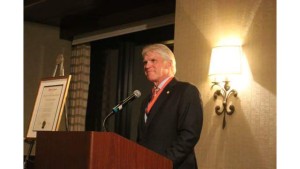 One of my duties during my trip to Chicago was to bestow the prestigious Walter E. Soderstrom Award upon Tom Duchene from TDMS in Los Angeles. Tom is the kind of guy you want to be friends with. Other than the incredible job he did as Chairman of Epicomm, he has also been the Chairman of Big Brothers Big Sisters of Los Angeles and the President of Sparkling Angels Charities in Los Angeles. Great man and a worthy recipient of our association's biggest honor.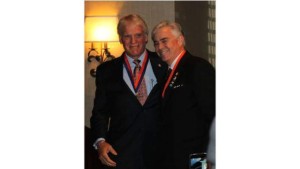 I learned late last week that Century Direct will be receiving an award of its own. We will be receiving the Long Island Business Development Council's Business Recognition Award. I look forward to representing Century Direct and mingling with Long Island's business professionals in Montauk on September 30th.
Categorized in: Blog
This post was written by Michael Kellogg