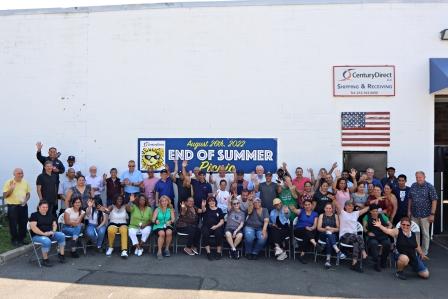 September 1, 2022 4:34 pm
Century Direct Employees Enjoy a Summer Party!
We had a party! As the summer comes to an end, school starts and the busy season begins in earnest, we celebrated another summer with some good food, music and community. The weather cooperated and we all enjoyed chatting and looking at the beautiful vegetable garden our folks have planted in the back lot. (The ghost peppers are flame throwers.)
Many of our employees have been with us for years and years. They know what they're doing. Our new people feel the power of being a part of a team with experience and know-how. They have a home here at Century Direct.
Our new Canon iX3200 is kicking butt. We look forward to a successful fall push with this new piece of high tech equipment.
Thank you Century Direct employees for everything you do every single day.
Categorized in: News
This post was written by MIchael Kellogg